T

his is the first year I took my little pumpkin out for trick or treat, the girl had a blast. We started out around 6:30pm so that she could still go to bed at a decent time (but things do not always go as planned, shouldn't I know that by now?!?). There were many homes in the neighborhood which "somewhat" participated in the candies giving trandition. I found it interesting that they decided to leave pots of candies out on their porch and let the kiddos grab as much as they would like despite personally handing candies to the kids. Great idea especially when you are tired of hearing that doorbell for the 50th time, right?
My daugther's in-home daycare did a Halloween party for the kids so she basically celebrated Halloween all day long. How fun! She wore her Cinderella's dress to daycare, then Belle's dress for trick or treat in the evening.
Table decoration at daycare
Our one and only Halloween decoration
Here comes the princess - Belle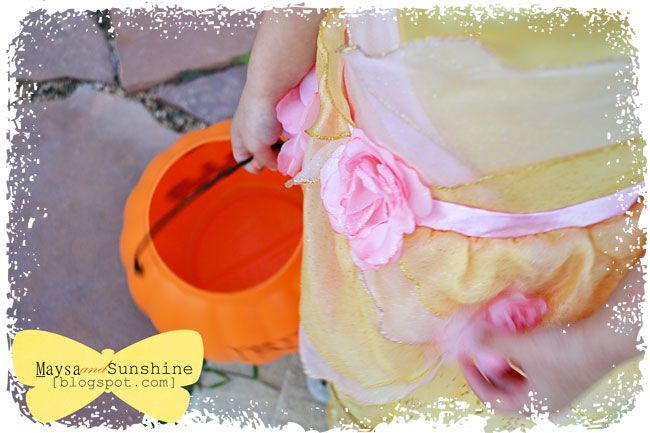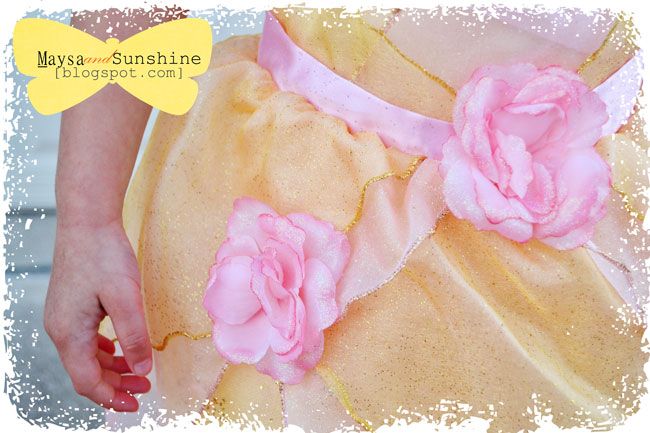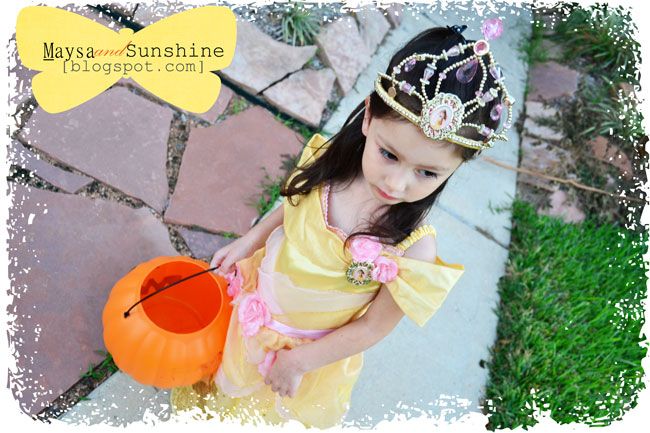 We found Belle's Dress/a crown and matching shoes (the shoes were not comfortable for walking so I let her wear a different pair for trick or treat) at a Disney's store a few weeks ago and just had to have it. It is sooooooooooooo pretty that I wish it came in my size!!