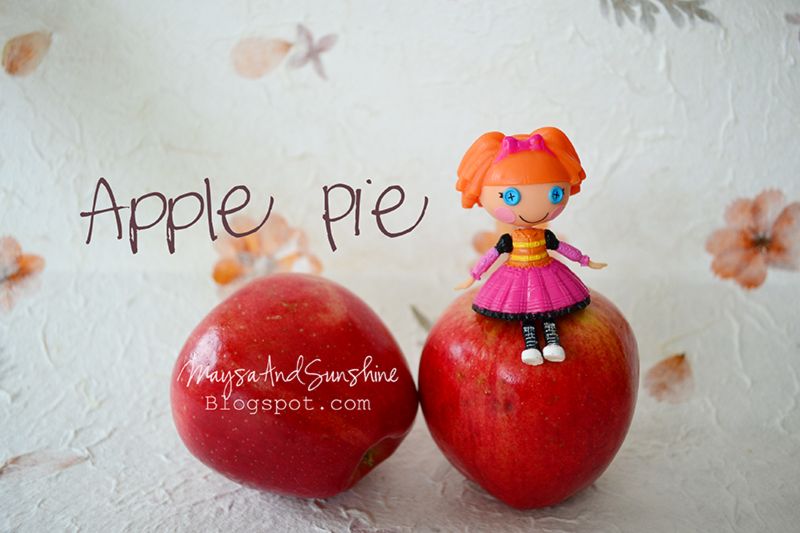 Finally Apple Pie!!! It is best fresh from oven, O-M-G I couldn't stop at just one piece. I peronally favor Gala apple so I used this variety instead of Granny Smith as suggestede in an original recipe (here).
(Ingredients/Directions via AllRecipe.com, Healthier Apple Pie by Grandma Ople)
Ingredients
1 recipepastry for a 9 inch double crust pie
1/4 cup unsalted butter
3 tablespoonsall-purpose flour
1/4 cup water
1/2 cuppacked brown sugar
8 Granny Smith apples - peeled, cored and sliced (I only used 5 Gala apples)
Directions
Preheat oven to 425 degrees F (220 degrees C). Melt the butter in a saucepan. Stir in flour to form a paste. Add water and brown sugar, and bring to a boil. Reduce temperature and let simmer.

Place the bottom crust in your pan. Fill with apples, mounded slightly. Cover with a lattice work of crust. Gently pour the sugar and butter liquid over the crust. Pour slowly so that it does not run off. (I didin't pour the sugar/butter liquid over the crust since I didn't have enough. I just brushed the top crust with egg white)

Bake 15 minutes in the preheated oven. Reduce the temperature to 350 degrees F (175 degrees C). Continue baking for 35 to 45 minutes, until apples are soft.