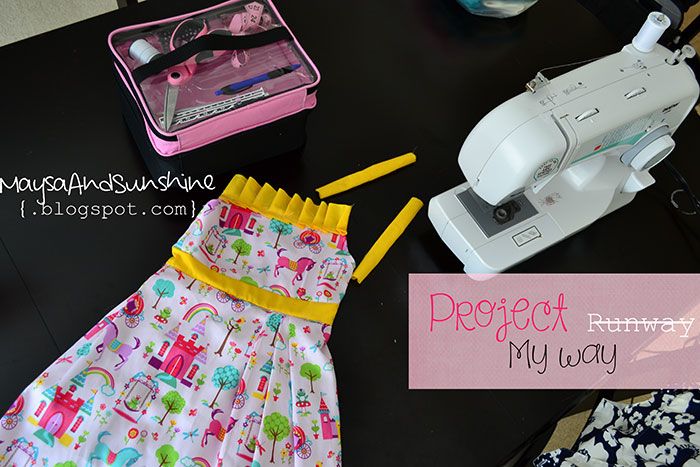 The sound of a sewing machine is still going loud and clear from my dinning table. Yes you read it right, I have been using a formal dining table to do all of my sewing projects due to its extra large surface. We probably use that dinning table once a year so might as well put it to a good use.
And yes I am sewing more pieces (for those who are new and wonder why I hate sewing but still sew: read here). In the past week, I spent a little bit of time each night here and there making a new dress for my little girl. I opened a bag of fabrics I bought weeks ago and found this adorable print: rainbows, castle, horse and carriage. A few ideas came to my mind, I didn't know exactly how I wanted the final look to be but I knew I wanted to challenge myself to a much more complicated dress rather than a straight/pillow dress I previously made.
So this dress must have:
1) Pleats
2) Ruffles
3) Buttons
4) Lining
5) I didn't want to buy a pattern (for some reason I don't like working with any pattern).
Challenging much??!?!?
I was not quite sure whether I could accomplish this project or not, only one way to find out - I must do it. I grabbed several dresses from my little girl's closet and closely examine them piece by piece, seam by seam and the rest was my "guess" work. I have to say that after finishing my first two projects, I gained more hands on experience as well as confidence. I thought more logically, what piece to start first and so on.
I probably spent roughly 6-8 hours total making this dress (a few hours per night). Since I didn't use any pattern, it did take much longer time to figure out the shape/size and of course I ended up wasting more fabric by trial and error in order to get exactly what I needed. A few errors occurred but I quickly learned and fixed them.
I couldn't tell you the sense of accomplishment when that last stitch was completed and when I slipped it on my little girl. It was the BEST feeling in the world to see how this dress fit her body. From someone who had absolutely 0 interest in sewing to going to just two sewing classes and to be able to make this dress, I gave myself several pats on my back.
Mission Possible!! I finished this sun dress in time for my little girl to wear on Easter.