PROJECT # 5
Don't let the blog title mislead you. No I didn't make a Kimono or anything in that intricate nature at this point. When I found this 100% cotton fabric at the store, I definitely wanted it. Those little Japanese dolls on the print are just so adorable I thought I would make a dress out of it.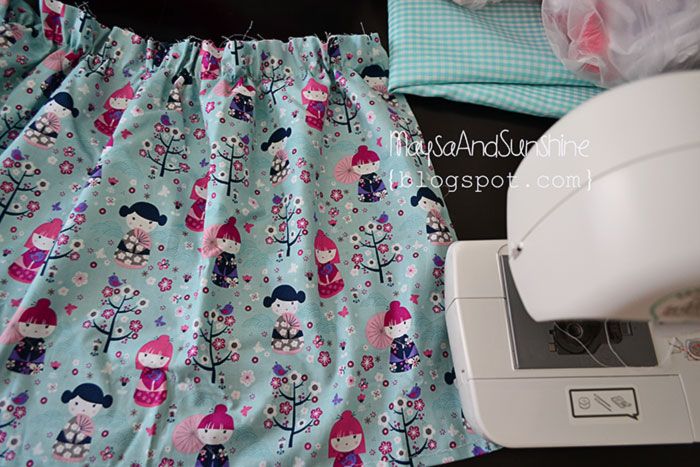 I started this project at least a month ago but never got around to finish due to the lack of inspiration. I started out with such excitement but lost my creative juice along the way. I was not sure how I want the dress to look like. My inspiration simply fell flat.
A month later I decided it was about time to pick up and close this project out. I wanted this dress to look more casual and relaxed than the Easter's dress I made earlier. That dress was a lot more structured and form fitting. For this one I went for a baggy, summery look. For the lace trimming, I cut out the lace part from my H&M skirt which I no longer wear. Worked out perfectly.
I Hate Sewing episode here
How it all started | Project # 1 | Project # 2 | Project # 3 | Project # 4