Have you ever had a problem finding the right shade of lipstick? Of course the all look so beautiful on the shelf but not quite right on a person. That's exactly my case with these two lipsticks.
One shade is too bold and matte yet another one is too pale and shimmery . How about layering two? Voila, I like this new shade much better.
NYX: Angel
CoverGirl: Sweetheart
I decided to name this look "A Kind & Sweet Mother Look"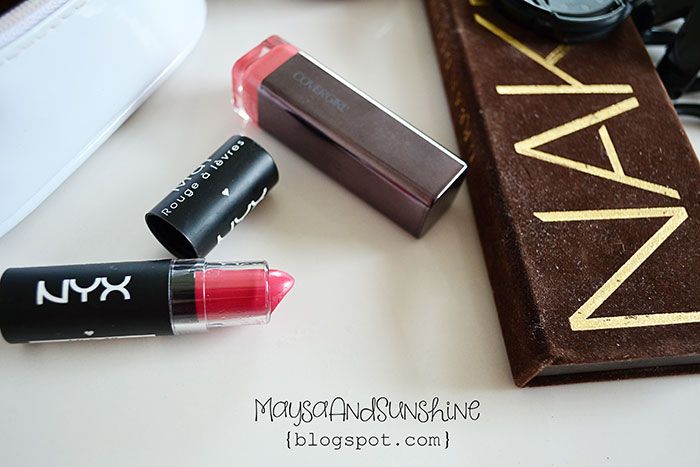 (Please excuse my "challenging" hair day, focus on the color of lipstick..hehe)