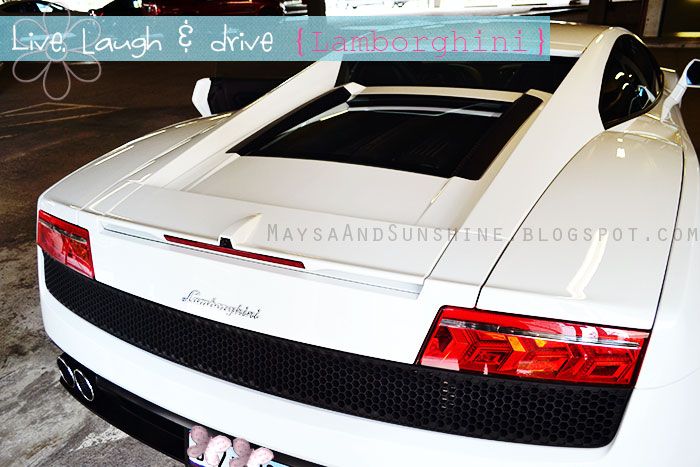 All men love car. Let's face it, some men probably love their car toys more than their girlfriends or wives. Owning or driving an exotic car must be every guy's ultimate dream just like us women who dream of diamond, fine jewelry and fancy things. I am glad I could fulfill a dream little dream of my husband and give a gift of fun experience. Some of you may remember a Christmas gift I gifted him last year. A ride of a lifetime in an exotic car of his choice and that choice turned out to be a Lamborhini Gallado 2012 model, brand new and shiny!! I am not a man but couldn't help and fell in love with it. It was like a love at first sight! Damn it - if only I were a billionaire, I would buy this baby in a heartbeat! I got a chance to snap a few shots with it before he took his turn to enjoy a sweet ride.
We learn that this baby needs to have oil change every 3,000 miles and it costs approximately $800 each time. Not to mention its skyrocketing pricetag of approxmately $204,000. Oh, if you have a connection you can snag it for just only $175,000. Man - what a steal!
Thanks - I pass. Back to driving a Yaris!!!