Pizza is known as an unhealthy food but it can become a fairly healthy option if you put a "good" twist to it. I love pizza but I am not fond of Pepperoni unlike my husband who loves Pepperoni to bits and pieces. Time after time, restaurants continue to disappoint me with their pizzas. They are either too greasy, too salty or too much of something (or I am just too hard to please?!!?).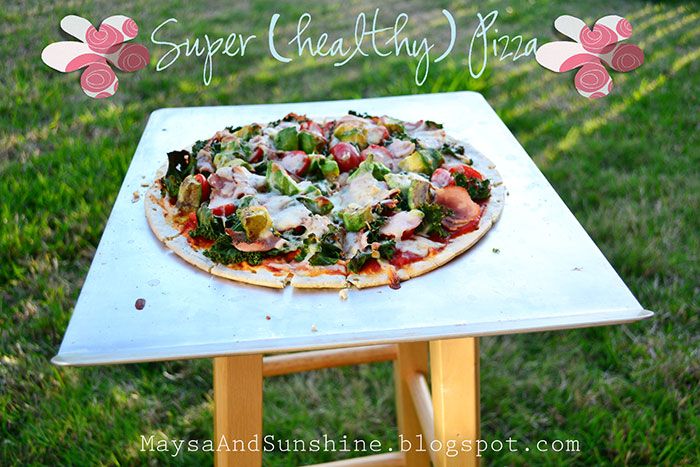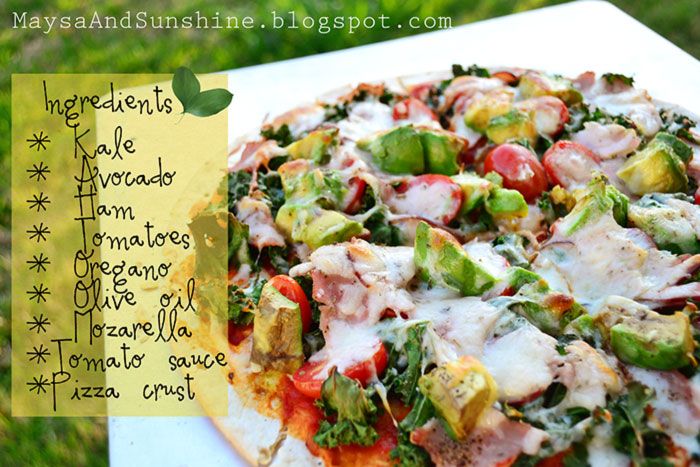 One day I walked past sauce aisle in my neighborhood grocery store and spotted a wide variety of pizza crusts ranging from thin crust to super thin crust to whole wheat crust, an idea of making a homemade pizza lightened in my head like a disco ball. I bought a few ingredients for my topping using my wild imagination as how I like my pizza to be and of course the husband bought his beloved pepperoni (what's new, right?).
We came home and went to town with our pizza creations, with an assistance from our little one (who didn't really help but stole cheese and pepperoni from the toppings instead). I added TONS of fresh kale (i am obsessed with kale!) and simply baked my pizza on a cookie sheet. No need to spend extra $$ on a fancy pizza dish/stone. It turned out extra crispy. Since then, buying restaurant-bought pizza was a history baby! Homemade pizza is easier than you think and much healthier yet very comforting to your soul (and palate). It can be done in 20 minutes or less. Perfect for an evening after a long day at work. Voila - you can have a guilt-free pizza! My husband looked at my pizza and said it looked disgusting with too much veggies. Hey, it is disgustinly awesome and delish!!!!