Sewing is my least favorite thing to do in this world. Okay let's just say I hate sewing and I will only do so if only I have to. Back in the days I was in school and sewing was one of my elective classes (heck, why did I even choose it?!), I just knew I was not going to love it. I have always admired those who have ability and talent to design and make their own clothes. That's one area I never really wanted to venture into. Fast forward to now, I have my very own sewing machine. As contradicting as it can be, here is a little story behind the latest ownership of this Brother sewing machine.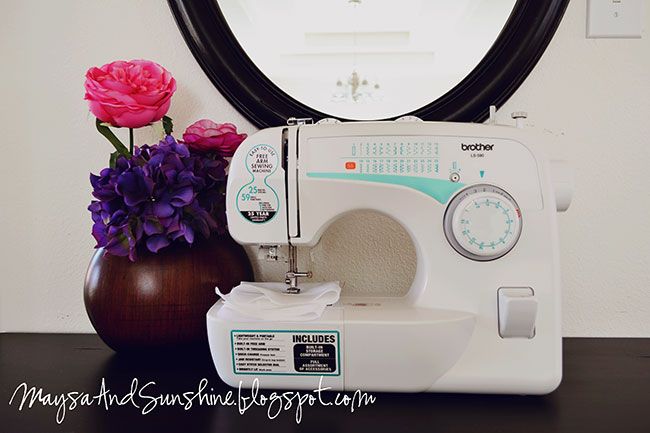 Last year my little one had to be in a Little Mermaid play at her daycare. So as a great mom that I am, I totally forgot to buy a costume. That evening before her rehearsal, I frantically searched my closet for pieces of clothing, scarf or whatever materials I could possibly use. Cut, patched, sewed with basic stiches (by hands) and voila! Then came the day of an actual play, we invited grandma and grandpa as well. My mother in law was impressed at my DIY costume and thought I had a potential.
At Christmas, you could imagine my surprise when I unwrapped a box just to see what's inside..haha. I wouldn't say I have been super duper excited or eager to use it but this thing comes in handy for future use. A sewing machine comes with a 6 week course that teaches basic sewing lesson. An instructor suggested that I picked either a skirt or a top as my project so I felt motivated to learn (she must have sensed I totally lacked of motivation...haha...I would rather go ride a horse). Last week was my first one (which I dreaded going in case you didn't know). It was quite interesting and at least now I knew how to thread a machine. Perhaps, my love for sewing may grow as I sew more?? That is still doubtful.